Welcome to KidRated
Actress Dani Harmer introduces the site that aims to give you ideas, information and inspiration on the best places to visit with children - reviewd by the kids themselves. Sign up to our newsletter for up to date info, exclusive offers, and more...
KIDRATED LOVES
Our presenter Emily Sharp presents her regular funny vlog that takes a sideways look at the big topics close to her heart.
Emily's back in the KidRated Hub for another instalment of #KidRatedLoves. This time, it's her top 5 best and worst…
READ MORE
SHARE YOUR OWN EXPERIENCE
MUM REPORT
You've heard from the kids but what about the adults? Reporter Tiffany Royce gives you a parent's take on the top attractions.
The London Eye (or EDF Energy London Eye, as it's officially called) is the world's largest observation wheel and fourth…
READ MORE
Trending attractions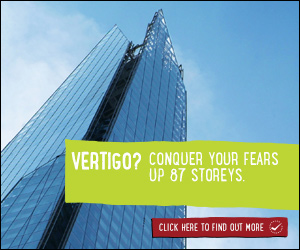 winning K-RATERS
Calypso (11) and Lydia (11) –
Red Level
Toby (13) and Georgia (11)-
Red Level
All K-Raters get a certificate, and the chance to win great prizes.